Workshops & Special Events:
Be Unlimited Yoga's Philosophy & Approach


While Be Unlimited Yoga's methods aim to inspire growth and deeper understanding of "The Self" in a student we believe in the development of programs that can get the yoga enthusiast to a state of optimal physical health in order to achieve clarity. We consistently add Workshops and Special Events that cater to these endeavors with a humble and "of Service" mentality, inviting Teachers, Guides and Specialists on the specific fields to ensure the highest level of learning experiences.


---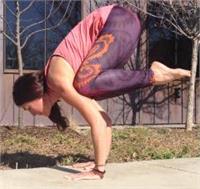 BeTurbo

with

Battle

Witherington
Sat, Aug 25, 2018 at 11:00 am - 12:30 pm
If you love the BeU Hot flow but want to take it to a new level and play with other asanas then this session is for you. Battle will help you Turbo charge your practice by adding new and more challenging poses within the BeU set sequence. She will slow down to guide you into crow, bird of paradise, toe stand and other additions to the flow. Open your mind to the possibilities and take on a new adventure at BeU.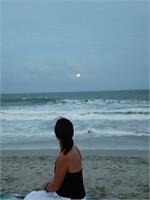 BeSalty Lunar Flow

with

Battle

Witherington
Sat, Aug 25, 2018 at 7:00 pm - 9:00 pm
Capture the energy and mystery behind the Full Moon with this Oceanside Lunar Flow Yoga. Parking available in public parking lot at Johnny Mercer Pier at Wrightsville Beach. We will journey inward through our Candlelit Chandra Namaskar practice that cultivates a sense of connection to the earth, nature and the moon.Unlike it's heat building counter part Surya Namaskar, or Sun Salutation, Chandra Namaskar is a quieting sequence that invites you to bow to and cultivate the moon's soothing lunar energy. Chandra Namaskar gives us the opportunity to restore the body, which helps to replenish our vital energy.
---