Workshops & Special Events:
Be Unlimited Yoga's Philosophy & Approach


While Be Unlimited Yoga's methods aim to inspire growth and deeper understanding of "The Self" in a student we believe in the development of programs that can get the yoga enthusiast to a state of optimal physical health in order to achieve clarity. We consistently add Workshops and Special Events that cater to these endeavors with a humble and "of Service" mentality, inviting Teachers, Guides and Specialists on the specific fields to ensure the highest level of learning experiences.


---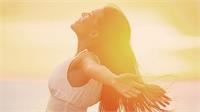 Shine Your Light

with

Christina

Joy
Sat, Oct 14, 2017 at 12:30 pm - 3:30 pm
SHINE YOUR LIGHT ~ an enlightening meditation & yoga practice to kindle the flames of devotional self-love.
Step into your fullest expression finding the path of divinity through the self.
Intuitive healer & past-life regressionist Jennifer Chapis will guide a ceremonial energy clearing to flood your soul with light and awaken hidden passion. With the help of the goddess Radha & other loving energies, you will unleash your sacred sensuality & commit to your own heart.
After a short break, we will enjoy a relaxing & rejuvenating asana practice guided by Christina Joy. Enjoy heart-opening circular flows to awaken consciousness within the physical body & activate devotion. Experience the self as one, as we celebrate the triumph of light!
Please bring your yoga mat & meditation pillow or blanket if you like.
Cost $40 (non-refundable)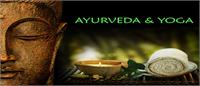 The Seasons of Life ~ An Ayurvedic Exploration

with

Christina

Joy
Sat, Oct 28, 2017 at 12:00 pm - 4:00 pm
Ayurveda is a ancient healing science that brings balance to ones physical,mental & emotional bodies. Each of us are made up of the 5 Great Pancha Mahabhutas (5 Great Elements). The unique constitution of this personal make-up determines ones Dosha.
"Ayu" means life and "Veda", knowledge or science. Literally the word Ayurveda translates to "the science of life" and is referred to as "yogas sister science" as the two practices are complimentary. The practice supports a return to balance so that we may reclaim health & vitality throughout the seasons of our lives.
Christina Joy E-RYT 200hr will guide a yoga asana practice to more deeply explore the 5 Great Elements & their unique qualities within ourselves. As Kristen Stritter E-RYT200hr paves the path of knowledge by sharing the fundamentals of the Ayurveda practice .
Learn how to fully support yourself throughout the seasons of life with proper diet, self-care & physical practices. As you become more attuned to the rhythms of nature, you will begin to naturally shift your daily rhythms to reflect the changes in the seasons. Come with an open heart & mind with an empty belly as we will share some kitchari (an Ayurvedic healing dish) and Ginger Tumeric Tonic.
Cost $40
---