Workshops & Special Events:
Be Unlimited Yoga's Philosophy & Approach


While Be Unlimited Yoga's methods aim to inspire growth and deeper understanding of "The Self" in a student we believe in the development of programs that can get the yoga enthusiast to a state of optimal physical health in order to achieve clarity. We consistently add Workshops and Special Events that cater to these endeavors with a humble and "of Service" mentality, inviting Teachers, Guides and Specialists on the specific fields to ensure the highest level of learning experiences.


---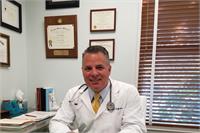 Higher PERFORMANCE through proper HYDRATION

with

Dr. Lou

Buffalino
Sat, Jun 24, 2017 at 1:00 pm - 3:00 pm
Are you an athlete? Yogi? Surfer? Do you have an active lifestyle? Don't miss out on this educational event featuring Dr. Buffalino.
In this workshop style event learn how to stay hydrated through the hottest part of the year. There is so much information on health & wellness that it can be overwhelming to understand and implement healthy habits into our lives. Hear the hard facts from Dr. Buffalino who we highly value and trust .
Topics covered:
How a healthy diet of raw fruits & vegetables enhances performance.
-Learn how electrolytes play a crucial role in your lifestyle.
-Learn how to prepare a DIY electrolyte mixture.
-Come to understand & recognize the warning signs and symptoms of dehydration.
-Avoid & treat dehydration as well as learning how to stay properly hydrated.
Dr. Buffalino has been in practice for over 25 years healing thousands of patients from coast to coast. Blending eastern and western medicine, Dr. Buffalino uses a unique approach to health & wellness through acupressure, kinesiology and his vast knowledge of all the human systems. He recently relocated to Wilmington to be closer to his family. His understanding of the human body can only be accomplished after seeing thousands of patients. He takes the time to listen and really seek the cause of the imbalances of the body. Dr. Buffalino is a graduate of Los Angeles College of Chiropractic and has held licenses in New York, Montana and North Carolina.
Cost $10
---