---
"Receive Expert Guidance & Master Your Technique"

BECOME A WORLD CLASS YOGA INSTRUCTOR

We have created a transformative 200hr Instructor Development Program, designed for you, the yogi wanting more out of your practice and life. Receive expert guidance, master your techniques and align with the knowledge for the conscious lifestyle you desire!

A few words from our faculty members...
We are beyond grateful for the opportunity to lead anyone willing, towards the path of self-realization. It is a big responsibility we do not take very lightly as we truly believe we got a truly transformational system. Our aim is to bring forth the transformative ways of this heart opening practice and help you align to the conscious lifestyle you desire!! Looking forward to hear from you - Get in touch, don't hesitate and send us an email or call us 5-4-3-2-1
Take action & transform your life!




Primary Instructor
E-RYT-200 Matteo Zacchino
MATTEO's YA Profile
Matteo was introduced to his first Yogasana practice by his wife Holly, early 2009 in Phoenix, AZ. Raised in a catholic culture (Italy) his Mother infused indian philosophy, religious understandings and practices in her teachings at an early age. He begun to develop his yoga education in 2012 with high hopes to introduce others to the many benefits and understandings of basic yogic philosophies and practices. As the Director of BeU's Instructors Development Program his classes focus primarily on yogic breath & movement synchronization, alignment & posture.
ASK MATTEO A QUESTION?

Training Director
RYT-200 Christina Joy
CHRISTINA's YA Profile
When Christina's journey with Yoga began she became fully committed experiencing the power of the present moment; coming to understand that the physical benefits are an added bonus. Christina is drawn to the spirituality and means of self-expression found through the practice. While developing a devoted study in the philosophies of meditation, asana and sacred music, she gracefully shares these teachings. Christina's experiences has led her to find great empowerment through self-love, acceptance and faith. Her inspiration to teach is fueled by empowering others in effort to be of service to the community by spreading joy and love.
ASK CHRISTINA A QUESTION?
---
UPCOMING TRAINING DATES
Full Schedule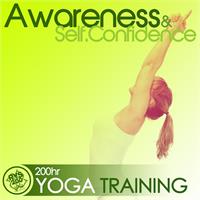 200hr Instructor Development Program / Teacher Training (Quarterly)
Program Price $3,000.00 "Early Bird" 10% Savings ($300 in Savings) Expire 04/20/17


The primary aim of a BeU instructor is to serve those who seek to "Turn up the heat!" and sweat-out the accumulated stress of today's erratic lifestyles. Become a member of the BeU family, our lighthearted staff members and professionally trained Instructors, learn how to manage a sacred space and ensure that all students always feels safe and at home. These loving intentions are created from our hearts, to the heart and designed for both new and experienced yogis wanting to develop their discipline. Become a leader, so you too can create and bring value to a likeminded, blissful and loyal community!


---