Be Unlimited Yoga Instructors!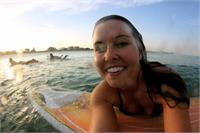 Blair started practicing yoga after losing her father in 2012 and was healed through her practices. After realizing how beneficial yoga is, she decided to pursue in teaching yoga to show others how powerful of a healing tool it can be. Blair received her training in the Outer Banks through the Wilmington Yoga Center and Village Yoga participating in a retreat style teacher training. Blair's primary teachers include , Kristin Cooper, Noelle Whittington, Katie Kennis, and Jessica Moody. Blair teaches Kunga yoga, which is an open style of mind/body yoga with focused training on service and she is also certified to teach yoga to special populations, 5 elements flow sequences, and pre/ post natal yoga. Yoga has encouraged her to become a compassionate leader and she hopes to make a difference in the world through her teachings.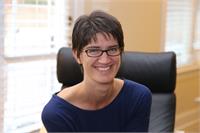 Erin teaches the BeU Hot Flow and the Hot Vinyasa 26+ class.
Her movement background began in ballet, having studied classical ballet from the age of five to 19. She has been teaching movement since 1998, beginning with teaching ballet to all ages and levels before getting certified in yoga and Pilates. She has taught at many studios and health clubs throughout the New York City metro area, and the Triad area in NC, before moving to the Wilmington area in 2015.
Her yoga certifications are in Bikram Yoga, The Barkan Method Hot Vinyasa Flow, and pre-Natal Yoga through the Asheville Yoga Center. She is also a certified STOTT Pilates instructor, in addition to 300 apprentice hours under Romana Kryzanowska, Joseph Pilates' successor, at the Pilates Studio in NYC. And soon to be a certified CoreAlign instructor.
Erin received her physical therapist assistant license in 2014, and currently works at PT by the Sea as a physical therapist assistant and Pilates instructor. She lives in Hampstead with her husband, three children, Portuguese Water Dog, and lovebird! She is very excited to be a part of the BeUnlimited Yoga community, and looks forward to meeting you in the hot room!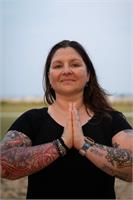 Caroline's love for yoga began over 12 years ago. She practiced on and off for years. In her personal practice she has found yoga to bring healing and self-acceptance on a level she's been unable to find in any other way. In 2015 she decided to pursue her 200 hour RYT, which allowed her to deepen her own practice and tapped into a deep calling to share this healing and acceptance with others. Caroline has been teaching for a little over a year now, and her journey continues to nourish her life on a physical and spiritual level. She can't wait to share these gifts with her students! Life is a celebration of joy and our bodies are the vehicles that take us on this journey. Caroline loves to create personal healing, freedom, and awareness through the practice of yoga. Encouraging breathing with the whole body, moving with the whole spirit, and embracing every moment so her students can shine their lights together to change the world.
---

Check out our Music in our Spotify Playlists!