BE Fluid (80-85°F 35%)
This class is taught by: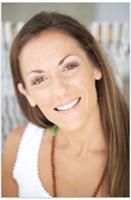 When Christina's journey with Yoga began she became fully committed experiencing the power of the present moment; coming to understand that the physical benefits are an added bonus. Christina is drawn to the spirituality and means of self-expression found through the practice. While developing a devoted study in the philosophies of meditation, asana and sacred music, she shares these teachings by infusing them into each sequence. Christina's experiences has led her to find great empowerment through self-love, acceptance and faith. Her inspiration to teach is fueled by empowering others in effort to be of service to the community by spreading joy and love. Believing that as human beings our natural state is one of compassion, she uses the practice to return back to our true nature. Join her on the mat for a blissful experience bringing the mind, body & spirit into a state of union.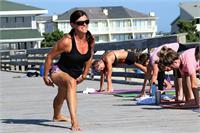 As a life long dancer, Battle started practicing yoga and found her joy in the Ashtanga tradition. Battle has been fortunate to practice with incredible teachers such as Larry Hobbs, Annie Pace, Tim Miller, and Richard Freeman. Now after completing 200 hour teacher training with world renowned teacher Sri Dharma Mittra, Battle is excited to share her passion with others. Battle's teaching is in the classic Dharma style which integrates strength, flexibility and spiritual awareness combined with basic Ashtanga principles and postures. Battle believes that every practice is unique and that the body and mind gain new knowledge even where the asanas are the same. Battle strives to disseminate Dharma's knowledge of how to achieve radiant health and spiritual development through the practice of yoga and the eight limbs of yoga as they enhance the life of the practitioner both on and off the mat.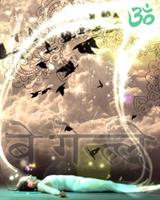 Gentle Fusion is a nurturing All Levels class designed to offer a sense of balance by intentionally slowing down and taking movements with fluid qualities. This warm 60 min class focuses on pranayama and increasing flexibility through the spine and major muscles of the body. Gentle Fusion soothes the mind, uplifts the spirit and creates more space in the body.
80-85°F 35%Hu
Upcoming classes: