Gentle Fusion (80-85°F)
This class is taught by: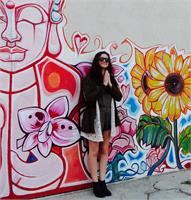 I began practicing yoga in 2012 to help recover from a back injury, but the healing experience brought so much more than physical growth. I realized that this ancient practice is a multifaceted exploration into the body, mind and soul. Life is a dynamic and continuous phenomenon where change is inevitable. Yoga allows us to develop a deeper sense of the present and the ability to accept these changes. Through my practice, this breakdown of force is nurtured from the moment I step on the mat to the moment I step off. As a UNCW psychology graduate student with a concentration in neuroscience, having the ability to share what I have learned through my scientific studies with my students has been a true blessing. I completed my 200-hour Instructor Development Program under the guidance of the beautiful and talented Deborah Leader and I am so grateful to be an even greater part of the BeUnlimited family.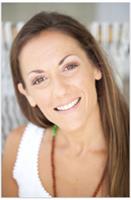 When Christina's journey with Yoga began she became fully committed experiencing the power of the present moment; coming to understand that the physical benefits are an added bonus. Christina is drawn to the spirituality and means of self-expression found through the practice. While developing a devoted study in the philosophies of meditation, asana and sacred music, she shares these teachings by infusing them into each sequence. Christina's experiences has led her to find great empowerment through self-love, acceptance and faith. Her inspiration to teach is fueled by empowering others in effort to be of service to the community by spreading joy and love. Believing that as human beings our natural state is one of compassion, she uses the practice to return back to our true nature. Join her on the mat for a blissful experience bringing the mind, body & spirit into a state of union.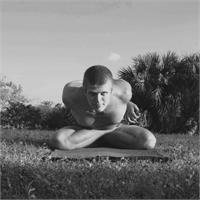 Ryan has a deep love for yoga and has developed a strong bond with the practice through countless hour of practice. He sees the way that yoga brings life to the physical, mental, and spiritual aspects of any individual who makes it to the mat. His major philosophy as a "teacher" is that he is forever a student. This leads Ryan to be in a state of continual study, sharing, and learning (Especially learning from his students!). Encouraging and gentle, Ryan has a background of 500 hours cumulative yoga certification. With an appreciation of, and understanding of many different styles of yoga he is an excellent choice for any level of practitioner.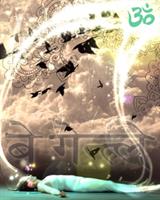 Gentle Fusion is a nurturing All Levels class designed to offer a sense of balance by intentionally slowing down and taking movements with fluid qualities. This warm 60 min class focuses on pranayama and increasing flexibility through the spine and major muscles of the body. Gentle Fusion soothes the mind, uplifts the spirit and creates more space in the body. Room temperatures, never higher than 85°F & no humidity added.
Upcoming classes: