Vinyasa Flow (78°F)
This class is taught by: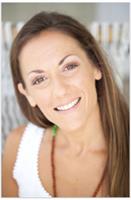 When Christina's journey with Yoga began she became fully committed experiencing the power of the present moment; coming to understand that the physical benefits are an added bonus. Christina is drawn to the spirituality and means of self-expression found through the practice. While developing a devoted study in the philosophies of meditation, asana and sacred music, she shares these teachings by infusing them into each sequence. Christina's experiences has led her to find great empowerment through self-love, acceptance and faith. Her inspiration to teach is fueled by empowering others in effort to be of service to the community by spreading joy and love. Believing that as human beings our natural state is one of compassion, she uses the practice to return back to our true nature. Join her on the mat for a blissful experience bringing the mind, body & spirit into a state of union.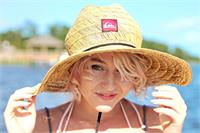 "There is nary a problem yoga can't fix" Avery was told in one of her first yoga classes. Since then, yoga has indeed provided a solution to every problem life has thrown her. From tendonitis to sinusitis, insomnia and depression, to heavy metal poisoning, yoga has truly stood up to that claim. This year she received her 200 hour teaching certification at BeU. She wants to help people find the love, joy, creativity, and strength that is available to everyone through yoga. At 19, Avery plans to pursue her interests in alternative medicine, yoga therapy, art and nutrition while attending UNCW.
SPOTIFY
User # averyferebee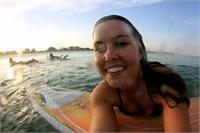 Blair started practicing yoga after losing her father in 2012 and was healed through her practices. After realizing how beneficial yoga is, she decided to pursue in teaching yoga to show others how powerful of a healing tool it can be. Blair received her training in the Outer Banks through the Wilmington Yoga Center and Village Yoga participating in a retreat style teacher training. Blair's primary teachers include , Kristin Cooper, Noelle Whittington, Katie Kennis, and Jessica Moody. Blair teaches Kunga yoga, which is an open style of mind/body yoga with focused training on service and she is also certified to teach yoga to special populations, 5 elements flow sequences, and pre/ post natal yoga. Yoga has encouraged her to become a compassionate leader and she hopes to make a difference in the world through her teachings.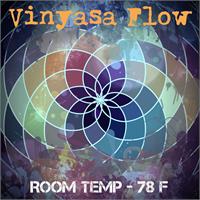 Level 1/2 Lengthen and strengthen to find balance on and off the mat. Flow through the fun and creative sequences for a whole body work out. Strong focus on transitions as we combine movement with breath and basic alignment principles. Modifications offered!
(60' Min - Level 1/2 - Temp: 75/80°F - No Humidity Introduced)
Upcoming classes: