Vinyasa Warm Flow (95°F-35%)
This class is taught by: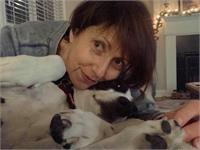 My love for Yoga began over 20 years ago when I took an elective course in college for Stress Management and it just so happened to be a yoga class. From that time forward the yoga seed began to grow and from there I tried to find anyone and anywhere to take yoga classes throughout the NJ/NYC area. After being a long time practitioner and many years of instructing Alignment based Pilates classes, I was inspired to teach Yoga. Loving all types and styles, I decided to study under one of my mentors, Denise Kay, who teaches the HA-THA Yoga Teacher Training Method. Everyday, Yoga keeps teaching me something about myself, my purpose, and keeps igniting my passion to help and instruct others. It unites the physical aspects of life to the spiritual through the vital life force - breath. And the connection has such a profound effect on all which always has me in aw!
Currently, I instruct Hot Vinyasa classes, Level 1 Hatha Yoga classes, and Core Yoga Fusion clasees. In the past year, I teamed up with another instructor, Diane Speer, to create the Vibrant Life Holistic Cleanse (a 5-6 week Seasonal Yoga/Nutriton- Detox/cleanse workshop series).
I continue to study and practice under many different yoga styles and instructors. My next endeavor is to become an Ayurvedic Yoga Specialist from the Himalayan Institute. Once I complete that certification, I plan on becoming 500 Hr certified from Himilayan Institute. Himalayan Institute has a special place in my heart and is steeped in the Traditional Yoga Practices handed down from the Vedic Texts. I am excited to have found such an amazing place to continue my Yoga Education and wish to share that with the community around me!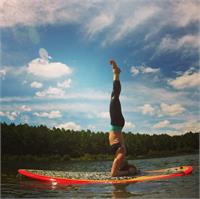 Jeanna is a 200hr Certified Yoga Instructor and SUP Yoga Instructor. She is continually inspired by the transformative power of Yoga —both internally and externally, and finds it to be a source of love and strength. She strives to bring a sense of fun, freedom and kindness to her classes, weaving in as many aspects of all that is yoga into the presentation of poses and breathwork. Her classes tend to be Vinyasa based, linking movement with steady connection to the breath and mindful investigation of qualities we are truly cultivating in our practice. Jeanna's connection to the ocean and love for nature, lead her to pursue combining her passions of yoga and standup paddleboarding. Taking her practice and teaching to the water as a SUP Yoga Instructor, where she loves connecting her students to the elements of Nature.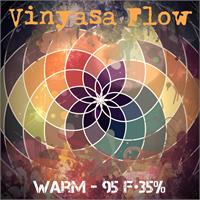 Level 1/2 Lengthen and strengthen to find balance on and off the mat. Flow through the fun and creative sequences for a whole body work out, from deep folds and backbends to arm balances and inversions. Strong focus on transitions as we combine movement with breath and basic alignment principles. Modifications offered!
(60' Min - Level 1/2 - Temp: 95°F - 35% Hu)
Upcoming classes: