$5 BeU Hot Flow (Comm. Class / 105°F-50%)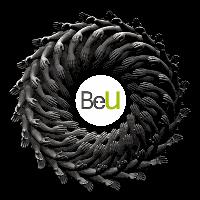 A Reduced Rate Yoga Class for the Community!

This Level 1/2 Ashtanga inspired set sequence integrates the core principles of traditional hot Bikram yoga with a Vinyasa power flow. Practiced in a heated room of up to 104 °F and 50% humidity, these 75 minutes of sweaty yoga will lead you to a lifetime of bliss, strength, focus and balance. Challenge not only the body but the mind by allowing the heat and music to transport you to a meditative state of awareness. With a devoted practice this will be increasingly accessible in your everyday life, becoming a permanent extension of your personality.
Please arrive early as this class is highly attended and fills up quickly.
Upcoming classes:
Tue

Oct 24 7:30 pm - 8:45 pm

with

Jess

Dartoozos




Thu

Oct 26 7:30 pm - 8:45 pm

with

Christina

Joy




Tue

Oct 31 7:30 pm - 8:45 pm

with

Caroline

Cooley




Thu

Nov 02 7:30 pm - 8:45 pm

with

Battle

Witherington




Tue

Nov 07 7:30 pm - 8:45 pm

with

Jess

Dartoozos




Thu

Nov 09 7:30 pm - 8:45 pm

with

Battle

Witherington




Tue

Nov 14 7:30 pm - 8:45 pm

with

Jess

Dartoozos




Thu

Nov 16 7:30 pm - 8:45 pm

with

Battle

Witherington




Tue

Nov 21 7:30 pm - 8:45 pm

with

Jess

Dartoozos




Thu

Nov 23 7:30 pm - 8:45 pm

with

Battle

Witherington




Tue

Nov 28 7:30 pm - 8:45 pm

with

Jess

Dartoozos




Thu

Nov 30 7:30 pm - 8:45 pm

with

Battle

Witherington




Tue

Dec 05 7:30 pm - 8:45 pm

with

Jess

Dartoozos




Thu

Dec 07 7:30 pm - 8:45 pm

with

Battle

Witherington




Tue

Dec 12 7:30 pm - 8:45 pm

with

Jess

Dartoozos




Thu

Dec 14 7:30 pm - 8:45 pm

with

Christina

Joy




Tue

Dec 19 7:30 pm - 8:45 pm

with

Jess

Dartoozos




Thu

Dec 21 7:30 pm - 8:45 pm

with

Battle

Witherington




Tue

Dec 26 7:30 pm - 8:45 pm

with

Jess

Dartoozos




Thu

Dec 28 7:30 pm - 8:45 pm

with

Battle

Witherington