$5 BeU Hot Flow (Comm. Class / 105°F-50%)
This class is taught by: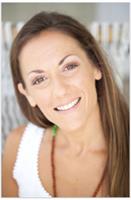 When Christina's journey with Yoga began she became fully committed experiencing the power of the present moment; coming to understand that the physical benefits are an added bonus. Christina is drawn to the spirituality and means of self-expression found through the practice. While developing a devoted study in the philosophies of meditation, asana and sacred music, she shares these teachings by infusing them into each sequence. Christina's experiences has led her to find great empowerment through self-love, acceptance and faith. Her inspiration to teach is fueled by empowering others in effort to be of service to the community by spreading joy and love. Believing that as human beings our natural state is one of compassion, she uses the practice to return back to our true nature. Join her on the mat for a blissful experience bringing the mind, body & spirit into a state of union.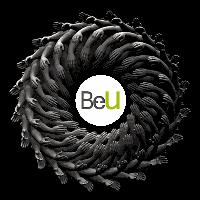 A Reduced Rate Yoga Class for the Community!

This Level 1/2 Ashtanga inspired set sequence integrates the core principles of traditional hot Bikram yoga with a Vinyasa power flow. Practiced in a heated room of up to 104 °F and 50% humidity, these 75 minutes of sweaty yoga will lead you to a lifetime of bliss, strength, focus and balance. Challenge not only the body but the mind by allowing the heat and music to transport you to a meditative state of awareness. With a devoted practice this will be increasingly accessible in your everyday life, becoming a permanent extension of your personality.
Please arrive early as this class is highly attended and fills up quickly.
Upcoming classes:
Tue

Aug 22 7:30 pm - 8:45 pm

with

Jess

Dartoozos




Thu

Aug 24 7:30 pm - 8:45 pm

with

Christina

Joy




Tue

Aug 29 7:30 pm - 8:45 pm

with

Jess

Dartoozos




Thu

Aug 31 7:30 pm - 8:45 pm

with

Christina

Joy




Tue

Sep 05 7:30 pm - 8:45 pm

with

Jess

Dartoozos




Thu

Sep 07 7:30 pm - 8:45 pm

with

Christina

Joy




Tue

Sep 12 7:30 pm - 8:45 pm

with

Jess

Dartoozos




Thu

Sep 14 7:30 pm - 8:45 pm

with

Christina

Joy




Tue

Sep 19 7:30 pm - 8:45 pm

with

Jess

Dartoozos




Thu

Sep 21 7:30 pm - 8:45 pm

with

Christina

Joy




Tue

Sep 26 7:30 pm - 8:45 pm

with

Jess

Dartoozos




Thu

Sep 28 7:30 pm - 8:45 pm

with

Christina

Joy




Tue

Oct 03 7:30 pm - 8:45 pm

with

Jess

Dartoozos




Thu

Oct 05 7:30 pm - 8:45 pm

with

Christina

Joy




Tue

Oct 10 7:30 pm - 8:45 pm

with

Jess

Dartoozos




Thu

Oct 12 7:30 pm - 8:45 pm

with

Christina

Joy




Tue

Oct 17 7:30 pm - 8:45 pm

with

Jess

Dartoozos




Thu

Oct 19 7:30 pm - 8:45 pm

with

Christina

Joy




Tue

Oct 24 7:30 pm - 8:45 pm

with

Jess

Dartoozos




Thu

Oct 26 7:30 pm - 8:45 pm

with

Christina

Joy