$5 BeU Flash Flow (Comm. Class / 105°F-50%)
This class is taught by: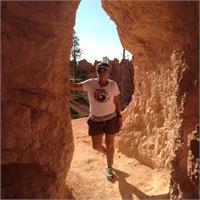 A lifelong fitness enthusiast, Maggie is a Physical Education instructor at Carolina Beach Elementary and Aquatics Director at Cape Fear Country Club, a position she has held for over thirty years. As a college athlete in volleyball, basketball, and softball, coaching and teaching was her passion, but as a lifelong learner, the road to BeU and yoga was more welcome than ever imagined. You will see Maggie behind the front desk or on her mat more often than not, but look for an energetic coaching style and presence in class. RYT 200 Spring 2018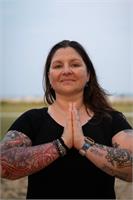 Caroline started dabbling in yoga in 2005 and she practiced on and off for years. In 2013, she really committed to her practice and decided to pursue her 200 hour RYT a few years later. In 2015, she received her certification from Yoga for the Planet and has since been certified in Trauma Informed Yoga, Y12SR (Yoga 12 Step Recovery), Chair Yoga, and Yin Yoga. She's passionate about learning and continues to take workshops and trainings to enhance her personal practice and her teaching abilities. She is now an E-RYT 200 with Yoga Alliance. Caroline aims to create personal healing, freedom, and awareness while sharing the practice of yoga with her students. She celebrates spirituality in an attainable way and always weaves some humor and authenticity into her classes. She can't wait to introduce you to your best self when you step on to your mat.


This 60 minute class offers the same elements as our signature BeU Hot Flow in a condensed version .This Level 1/2 Ashtanga inspired set sequence integrates the core principles of traditional hot Bikram yoga with a Vinyasa power flow. Practiced in a heated room of up to 105 °F and 50% humidity will lead you to a lifetime of bliss, strength, focus and balance. Challenge not only the body but the mind by allowing the heat and music to transport you to a meditative state of awareness. With a devoted practice this will be increasingly accessible in your everyday life, becoming a permanent extension of your personality.
We offer $5 drop ins to be of service to the community making it more affordable to practice.
Upcoming classes: