BeU Flash Flow (105°F-50%)
This class is taught by: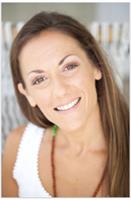 When Christina's journey with Yoga began she became fully committed experiencing the power of the present moment; coming to understand that the physical benefits are an added bonus. Christina is drawn to the spirituality and means of self-expression found through the practice. While developing a devoted study in the philosophies of meditation, asana and sacred music, she shares these teachings by infusing them into each sequence. Christina's experiences has led her to find great empowerment through self-love, acceptance and faith. Her inspiration to teach is fueled by empowering others in effort to be of service to the community by spreading joy and love. Believing that as human beings our natural state is one of compassion, she uses the practice to return back to our true nature. Join her on the mat for a blissful experience bringing the mind, body & spirit into a state of union.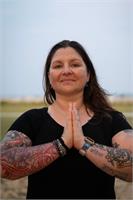 Caroline's love for yoga began over 12 years ago. She practiced on and off for years. In her personal practice she has found yoga to bring healing and self-acceptance on a level she's been unable to find in any other way. In 2015 she decided to pursue her 200 hour RYT, which allowed her to deepen her own practice and tapped into a deep calling to share this healing and acceptance with others. Caroline has been teaching for a little over a year now, and her journey continues to nourish her life on a physical and spiritual level. She can't wait to share these gifts with her students! Life is a celebration of joy and our bodies are the vehicles that take us on this journey. Caroline loves to create personal healing, freedom, and awareness through the practice of yoga. Encouraging breathing with the whole body, moving with the whole spirit, and embracing every moment so her students can shine their lights together to change the world.
This 60 minute class offers the same elements as our signature BeU Hot Flow in a condensed version to get you started off into your day.This Level 1/2 Ashtanga inspired set sequence integrates the core principles of traditional hot Bikram yoga with a Vinyasa power flow. Practiced in a heated room of up to 105 °F and 50% humidity will lead you to a lifetime of bliss, strength, focus and balance. Challenge not only the body but the mind by allowing the heat and music to transport you to a meditative state of awareness. With a devoted practice this will be increasingly accessible in your everyday life, becoming a permanent extension of your personality.
Upcoming classes: