BeU Flash Flow (105°F-50%)
This class is taught by: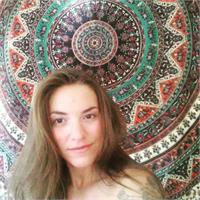 Danielle initially discovered yoga during her first semester of college in 2006. Right away she became captivated not only with asana practice as she saw and felt the healing benefits it brought to her body and mind, but also its philosophy of compassion and love for all beings on this tiny, beautiful planet we share. During college, she continued practicing asana, in studios and at home, and studying the philosophy. After graduating from UNCW, earning a bachelor's degree in Philosophy and Religion in 2013, she has cultivated a deeper practice, pursuing her 200 RYT training in 2015. Danielle's practice is one that she applies on and off of the mat: to nurture every person with love, patience and compassion.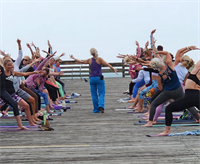 Gail began her yoga practice over 10 years ago when she recognized her body needed love after being a rigorous athlete. What she discovered was that the practice of yoga not only helped heal her body, but also guided her back to a positive emotional and spiritual well-being. Gail has trained with Gopi Kinnicutt, Sondra Loring, and Raghunath as a Yoga Alliance 500 hour Bhakti Instructor. She also has studied with Edwin Bryant and Radhanath Swami. With a background in psychotherapy, Gail fuses her athletic, education and yoga experiences in a light-hearted practice that will invigorate your mind, body and soul!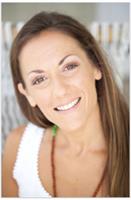 When Christina's journey with Yoga began she became fully committed experiencing the power of the present moment; coming to understand that the physical benefits are an added bonus. Christina is drawn to the spirituality and means of self-expression found through the practice. While developing a devoted study in the philosophies of meditation, asana and sacred music, she shares these teachings by infusing them into each sequence. Christina's experiences has led her to find great empowerment through self-love, acceptance and faith. Her inspiration to teach is fueled by empowering others in effort to be of service to the community by spreading joy and love. Believing that as human beings our natural state is one of compassion, she uses the practice to return back to our true nature. Join her on the mat for a blissful experience bringing the mind, body & spirit into a state of union.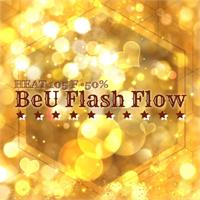 This 60 minute class offers the same elements as our signature BeU Hot Flow in a condensed version to get you started off into your day.This Level 1/2 Ashtanga inspired set sequence integrates the core principles of traditional hot Bikram yoga with a Vinyasa power flow. Practiced in a heated room of up to 105 °F and 50% humidity will lead you to a lifetime of bliss, strength, focus and balance. Challenge not only the body but the mind by allowing the heat and music to transport you to a meditative state of awareness. With a devoted practice this will be increasingly accessible in your everyday life, becoming a permanent extension of your personality.
Upcoming classes: